The new year is well underway, and our biggest jewelry style prediction for 2015 is emerald everything! Don't believe us? Here is the low-down on this incredible, timeless gem.
Superstar Mila Kunis (of Black Swan fame) stars as the new brand ambassador for Gemfields' Emeralds campaign.
Did You Know?
Emeralds have been prized by royalty since ancient times for their magestic green color and their precious rarity. A hard hexagonal mineral of the Beryl (beryllium) family, naturally mined Emeralds contain numerous inlclusions; imperfections that make each stone completely unique. We like to think of these inclusions as the Emerald's DNA-- no two stones are alike in the world.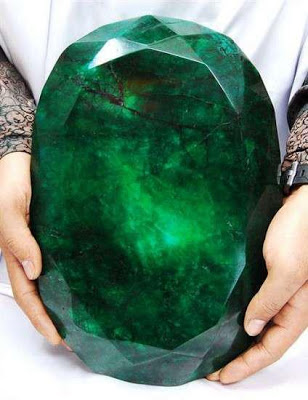 This 57,500 Carat Brazilian Emerald named Teodora, weighing in at the world's largest was placed up for auction at $1.15 Million. Formed by shifts in the earth's crust and a rare combination of elements, heat, and water, natural Emeralds are one of the earth's most splendid wonders.
Colombia hosts the worlds most historic and plentiful mine, opened by the ancient Inca and uncovered by Spanish Conquisteadors in 1568: The Muzo Mine. Since then, Columbia has made a name for itself as the biggest producer of top quality Emeralds-- but in the 1950's, Emeralds were discovered in Africa, turning the market upside-down.

Gemfields puts African Emeralds on the Map
This natural resources company is the global leader in mining colored gemstones in a sustainable, socially responsible way. Featuring actress, Mila Kunis as their brand ambassador, Gemfields' gorgeous new ad campaign has inspired jewelers and trend-setters around the world.
Our approach has set new benchmarks for environmental, social and safety practices – a fact of which we are very proud. Our direct involvement in each step of the process is unique, and allows us to provide discerning customers the assurance they require of the responsible journey their gemstones have taken from mine, to market." - Ian Harebottle, Gemfields CEO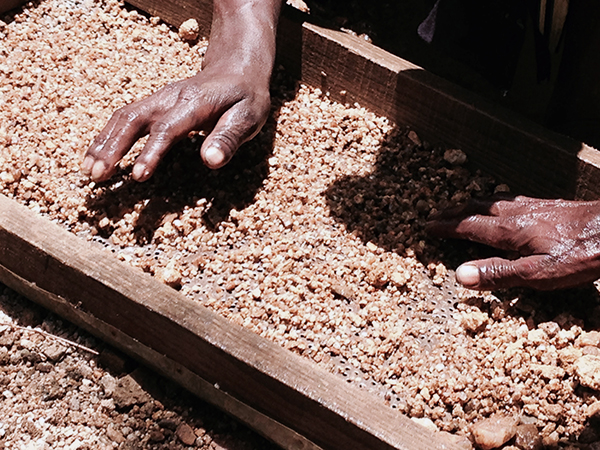 Soho Gem's Mine to Market Approach
It's rare to find a retailer who can tell you exactly which mine their stones have come from, OR whether or not they were sourced ethically. Soho Gem now has a unique opportunity to do just that. Sourcing the rough, cutting it by expert cutters, and certifying the gems with GIA http://www.gia.edu/emerald#gem-overview or AGL http://aglgemlab.com/.
Lastly, creating a timeless piece of jewelry by in house designer Irina Ferry. Soho Gem admires and respects this model of sustainable mining, and we are now partnering with a mine in Madagascar to bring to you, one-of-a-kind emerald jewelry straight from the source in a fair trade Mine-to-Market fashion.
Our selection of Emerald Jewelry Online www.sohogem.com. Call 1-888-soho-gem or stop by our store to browse more beautiful pieces or to discuss a custom designed unique piece.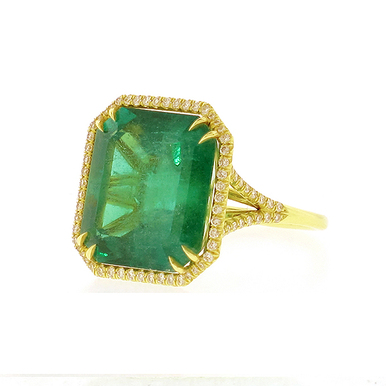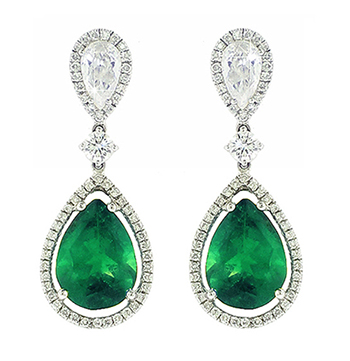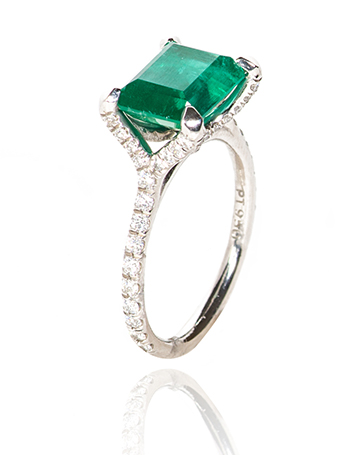 \
Crown Jewels
Princess Diana wears the Cambridge Emerald Choker, which isn't from Cambridge at all.
These emeralds were actually a gift to Queen Mary for the Dehli Durbar, an event in India that celebrated the start of George V's reign as King and Emperor (with Mary by his side as Queen and Empress). For years, this art deco masterpiece had its history confused with the Delhi Durbur Necklace (see below).
The Cambridge Emeralds
They were acquired in a lottery by the Duke & Duchess of Cambridge. After that, they were naturally inherited by the couple's daughter, Mary Adelaide, the Duchess of Teck. When she passed, they went to her son, but instead of keeping the jewels in the family, the Prince of Teck decided to leave them in his will to his married mistress, Ellen Constance, the Countess of Kilmorey.
Angry that the family jewels had been lost in such a salacious way, The Prince of Teck's sister, Queen Mary fought with the Countess for years before finally paying her the equivalent of £800,000+ to get them back.
Above: Rare Trapiche Emeralds containing a natural carbon inclusion dividing the stone into 6 parts. Emeralds are renowned for their inclusions (or, impurities), with every stone containing a unique look. Think of it as the gem's DNA, no two Emeralds are alike in the world.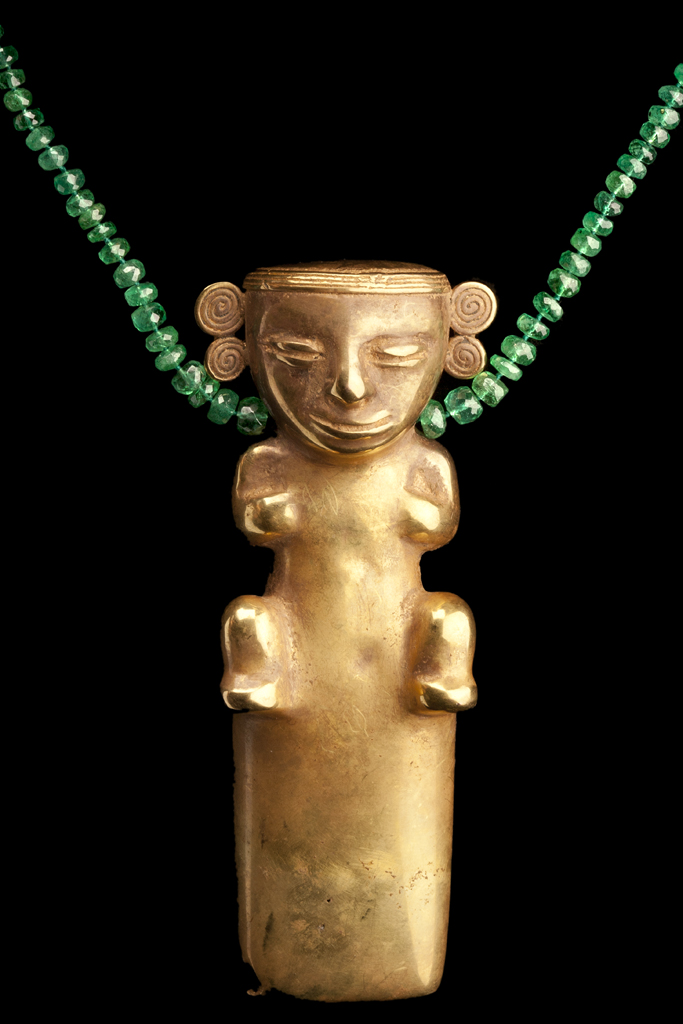 Where do Emeralds Come From?
The most popular Emeralds on the market are from Columbia. Pre-Columbia, the Inca created the famous Muzo mine, and they were wearing Emeralds for 500 years before the Spanish Conquisteadors arrived and wrested their riches. Trading in Europe and Asia lead to Emeralds gaining popularity throughout the world for their majestic color, and demand quickly grew.
More mines opened in Brazil and Russia, however Columbia still had the best reputation of producing the highest grade and quantity of the world's Emeralds.

The greeness of Emeralds (of which Pliny the Elder said, "nothing greens greener") comes from the elements Chromium and/or Vanadium. African Emeralds tend to have bits of Iron in them too, which gives their color a deeper, bluer tint than Columbian Emeralds. Many Emeralds from Columbia are more yellow-green than blue-green.Above: Emerald grades showing inclusions. The fewer inclusions, the more expensive the jewel. Emeralds are jewels with a hexagonal crystal shape. They are part of the Beryl mineral family, which all contain amounts of the element Beryllium-- which is a very rare element not just on planet earth, but in the whole universe.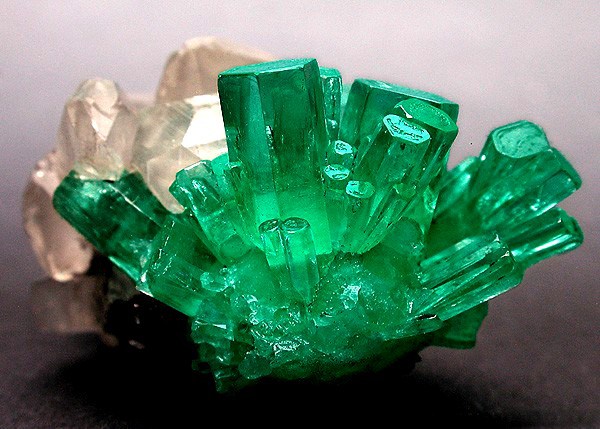 There is much debate about the overall differences in quality and color between African and Columbian Emeralds. But at the end of the day, the value of an emerald comes down to each stone's individual merit and your personal preferences as well! Get the gemstones that you like with the qualities that appeal to you. Some prefer more included Emeralds because they "glow" with diffused light and the stone is evenly colored, while some like their emeralds as clear as possible so that the facets shine. It's all up to you.