Posted by Delphine Leblanc, G.G. on 2nd Apr 2020
Jewelry is special to people's hearts and can last for generations. Whether it is a heirloom piece, or a most recent fashion purchase, all fine jewelry is worth wearing!
You may have a heirloom jewelry piece that you love but are not sure what to make of it. Or perhaps a ring that was gifted to you but does not fit you right. In many aspects, a fine jewelry piece is like a garment: it has to sit and fit you perfectly. This applies to all jewelry, whether rings, bracelets, earrings or necklaces.
Some jewelry pieces are very dear and sentimental keepsakes linked to family or friends but they may no longer be functional in today's lifestyle. For instance yesterday's brooches or men's cuff links. Yet, they can be turned into unique pendant necklaces, stunning cocktail rings or an elegant pair of earrings. Their transformation will guarantee you a unique conversation jewelry piece!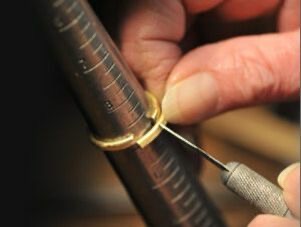 Here are a few reasons to invest in the redesign or repair of your fine jewelry.
Fine jewelry is made of precious metals that are very durable, therefore they can be repaired. If the metal is worn, it can easily be refurbished by one of our qualified jewelers. If a gemstone is abraded or missing, it can be repolished or recut to make it shine like new.
By repairing it, you give your jewelry item a second (or even a third) life. In a sense, when you redesign it, you are recycling it.
Vintage jewelry is trendy and qualifies as any piece older than 25 years. We are here to help you fix, clean, refurbish or size it. Or, if you think its style is outdated - we can help you give it a full makeover.
Antique jewelry is rare and precious. The term 'antique' applies to a piece that is over a hundred years old. However, it is often delicate and fragile. Your antique jewelry likely deserves a 'revision' to make sure its mounting is still viable and will hold up with a refurbishing.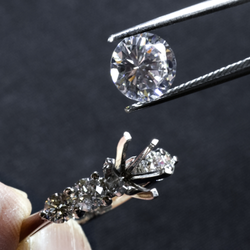 Whether your jewelry needs resizing or redesign, here is how Soho Gem can help you re-invent and rejuvenate your jewelry:
Our owners and experienced sales associates are qualified to advise you on the best repair or alteration your jewelry collection needs.
Over 21 years in our SoHo location, we have repaired from the simplest piece to the most delicate Art Deco engagement rings.
Our jewelers are skilled master craftsmen experienced and qualified to take care of most repairs (restringing, resizing, redesign, diamond or gemstone resetting).
If your repair involves sourcing a replacement gemstone, our sales associates are experienced gemologists and well versed in replacing gemstones.
We can provide you timely estimates and repairs. Your jewelry is precious and well worth it!